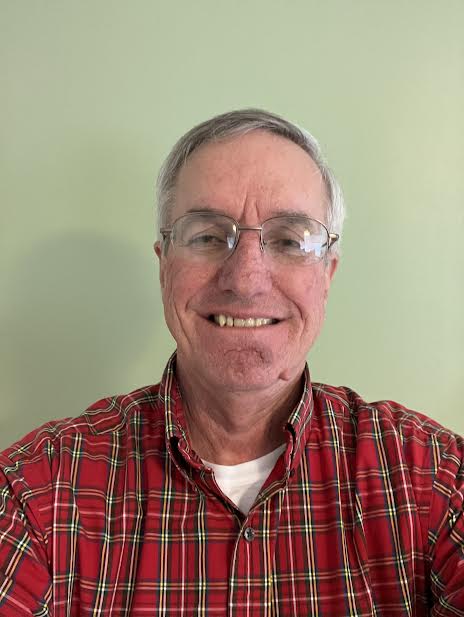 I am at the point in my life where I am no longer interested in climbing the career ladder, but rather, sharing the knowledge, viewpoints, observations, and understanding I have gained over a lifetime of being in the arena. I have had an interesting life studying, observing, teaching, writing about, and participating in American politics and international relations. I started at age 16 and it's been over 50 years since I worked in my first political campaign as a volunteer stuffing envelopes for Robert Kennedy. My first real exposure to the inner workings of international politics was at age 18, attending the 1972 National Model United Nations in New York, where my work was recognized with a Distinguished Delegate Award. I was hooked.
I was born in St. Louis, Missouri, but lived in San Diego, California and Baltimore, Maryland until I was 15 years old (my father was a career enlisted member of the United States Navy). After my father retired, we relocated back to St. Louis, where I lived, except for my time in the military, until I relocated to Louisiana, Missouri in 2020.
I earned my Bachelor of Arts (1979) and Master of Arts (1982) degrees in political science from the University of Missouri/St. Louis. My academic specialties are international politics, comparative government (Europe), comparative US and Soviet foreign policy, and national security policy. My academic minor was in economics and I did additional graduate level work in international economics and political economy, doing research on international trade and the inefficiency of trade blocs. My BA senior thesis addressed continuity and change in Soviet (Russian) foreign policy and my MA thesis (A Budgetary and Force Structure Comparison of US and Soviet Armed Forces, 1882) examined budget and force structure issues that governed tactical military doctrine. While I completed the coursework necessary to pursue my PhD, for professional and personal reasons, I chose not to do so. During my professional career post academia, I earned the Certified Financial Planner (CFP) designation (inactive) as well as an Associates in Applied Science (AAS) in biotechnology (at age 62).
My political experience is vast, studying, working in, and organizing campaigns at the national, state, and local levels. I have been writing about politics and international affairs since 2014. I have also worked in radio as a political analyst and commentator. I have taught and developed courses in international and American politics at the high school level and taught as an Adjunct (8 years) at the college level. I have also worked in a public policy capacity with the City of Louisiana, MO, assisting them with economic development and public policy issues (pro bono).
The military has been a significant part of and influence in my life. My father spent 23 years in the United States Navy. In 1971, I earned a congressional nomination to the United States Military Academy from Rep. William Hungate (D- MO9). I did not attend. I am a veteran of the United States Army and I served my entire enlistment with Howitzer Battery, 2nd Squadron, 11th Armored Cavalry Regiment. Our unit was responsible for inter-German border (Iron Curtain) security in the Fulda and Menningen Gaps. I worked as a field artillery forward observer, battery operations specialist, battery border operations NCO, battery training and intelligence NCO, and Special Weapons NCO. I held a Top Secret clearance and was awarded the National Service Defense Medal and the Army Commendation Medal.
My military experience significantly influenced my decision to study, write, teach, and do research in the fields of international and American politics.
I founded Politics From The Heartland/ LLC in 2020.
.